i moved back to jacksonville and all i got was a beer gut.
i drew this tight ass ganesh that i'm actually really proud of.....i however have not scanned it.
now any of the other goodies form the past art show from the 18th of feb.
i have scanned the line drawing of this: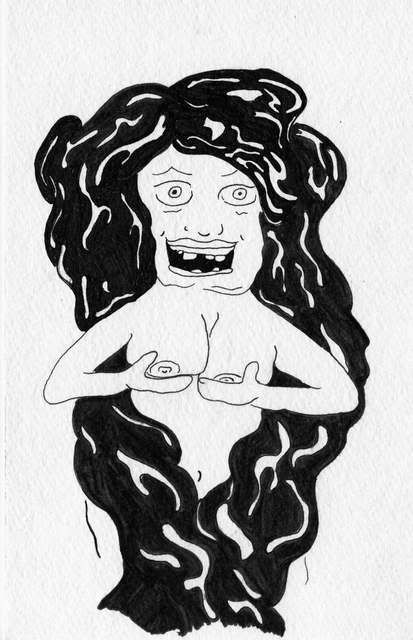 womp. and i "sold" one painting that was awesome before i had a chance to scan it.
OH WELL.
regardless
there is another art show featuring myself,squidust(clay doran),crystal floyd, and a few others.....i'm putting it together with lisa from eclipse.....pretty stoked because its my birfday.
WOOSH.
time for saturday night pool and drunk.
i'll post a big update soon with tons of pics and ramblins